SUVILAHTI low temperature network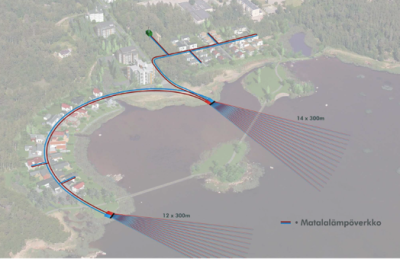 Suvilahti low-temperature network was designed by the founder of GeoPipe, Mauri Lieskoski. The Suvilahti suburb was build in 2008 and the low-temperature network has been providing energy to the households since then.

There are 48 detached and semi-detached houses connected to the network. Each of the houses has ground source heat pumps, which make the heating and domestic hot water. The energy to the network comes from horizontal loops, which have been drilled into the sediment of the Suvilahti bay.

Totally there is 7800 m of horizontal loops.